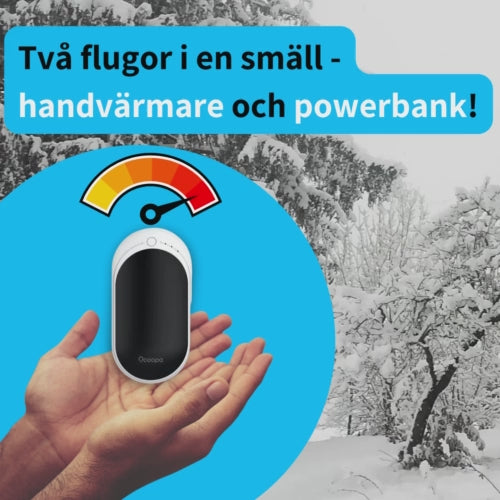 Dinge electric hand heater & powerbank
---
Two flies in a bang - hand heater and powerbank!
Heat your cold hands in the biting winter cold with this combination of powerbank and hand heaters!
With this smart gadget you hit two flies in one bang - you cure both exhausted batteries and cold hands at the same time!
Even heat for the whole hand
The aluminum shell makes it warm on both sides at the same time, so you get a nice feeling in your whole hand when you hold it. It is perfect to e.g. Put in the jacket pocket when you're out and about. When your hands start to get cold, just put them in your pockets and hold on to the warming power bank.
This rechargeable hand heater heats your hands when frozen, while you can charge your smartphone or tablet.
This product has no reviews yet.