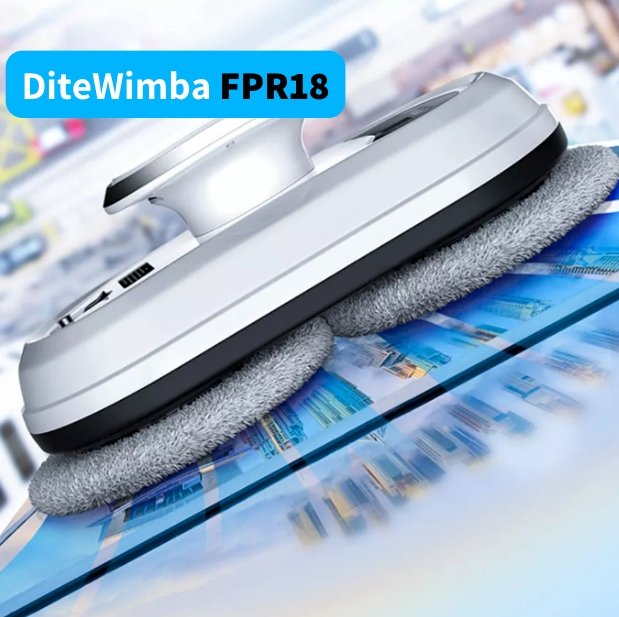 Window cleaning robot Ditewimba FPR18
---
Window cleaning robot
FPR 18
Gives you shiny and clean windows with only a push of a button!
The robot works while you can pause!
With this Window cleaning robot, you never need to polish your windows yourself. Only place the robot on your windows that you want plastered and start it, so the robot polish your windows for you. Great!
Manual control
You also have the opportunity to control FPR 18 With remote control, if you want the robot to polish more in any place.
Much more than window cleaning
Window cleaning robot-FPR 18 works on mirrors, tiles, cabinets, and all possible smooth surfaces that you want clean.
A sophisticated and smart control system
The robot is equipped with the latest technology. It has several sensors and programmed algorithms that make the robot calculate to cover the entire plaster surface, the robot detects obstacles and detects if there is a window edge to turn and start polishing again.
The robot sucks on the window

Thanks to two powerful engines that createVacuum, so the engines ensure that the robot's microfiber can also spin back and forth to really squeeze and rub on the box so that the surface becomes clean and fine.


Warranty: 1 year
This product has no reviews yet.